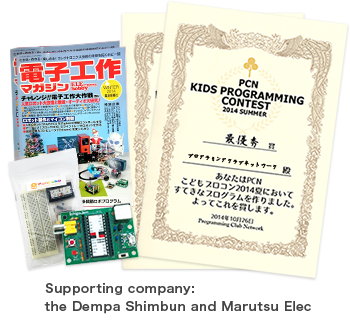 Following the contest in summer, "PCN kids programming contest 2014 in winter" was held. Prize winners have decided.
Thank you for your entry.
The highest award of each 3 section and 3 special awards were selected.

Then we held a commendation ceremony at FUKUTAS(Fukui community center) on 5th April, 2015.